The benefits
of direct to garment printing
DTG Ink Solutions Are Engineered For
Cotton & Cotton Blends Only
We are capable of printing with our CMYK-ONLY
process onto polyester fabrics, but the prints, will
not hold up through the wash cycle. 
CMYK+WHITE cannot print on polyester fabrics with our direct to garment printing processes.
Heather pattern cotton/poly garments can be
printed but will result in a vintage effect.
Ringspun cotton is optimal for CMYK+WHITE. 
Moreover, stock or lower quality,
including carded cotton, garments are not recommended with the CMYK+WHITE process. 
A List Of Recommended
Garment Brands
Recommended T-shirt Brands For DTG:
Recommended Fleece Sweater Brands For DTG:
Direct To Garment VS. Screen Printing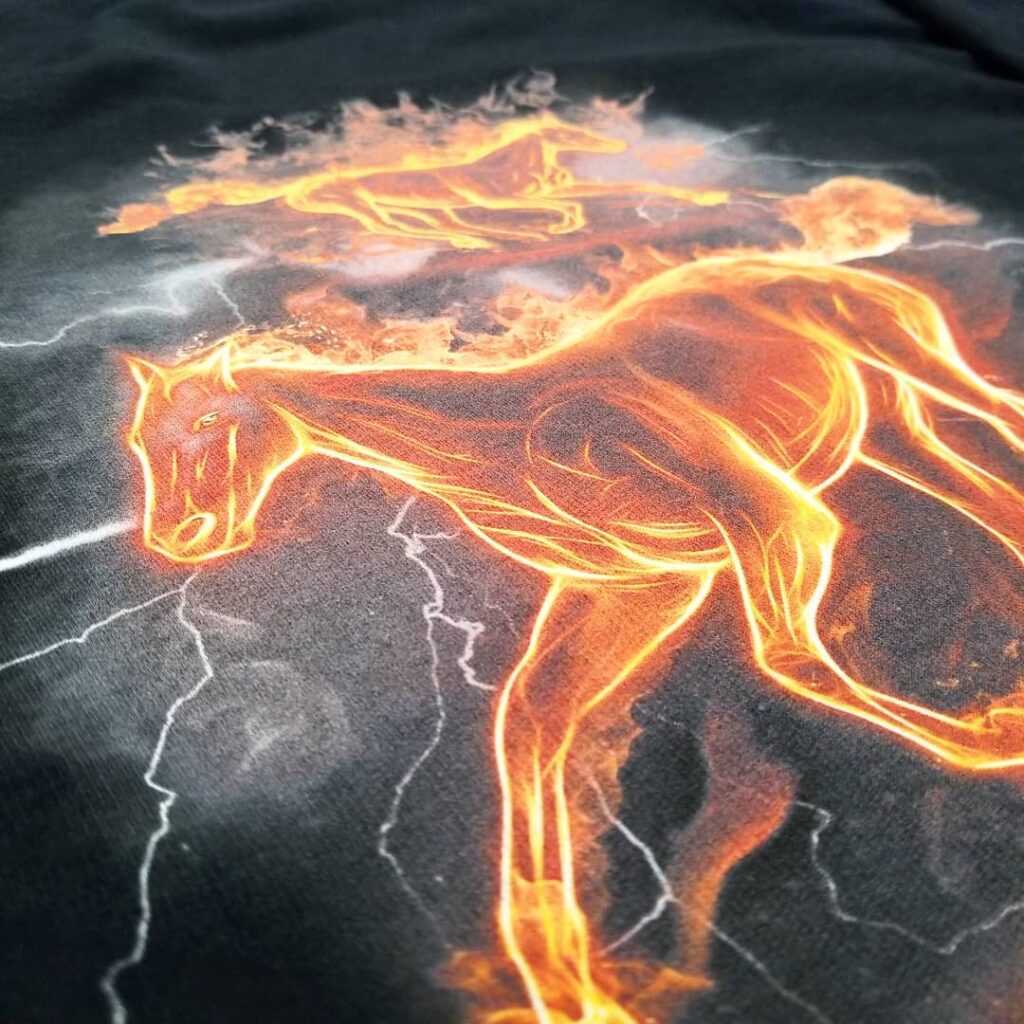 + NO MINIMUM
+ SUITABLE FOR FULFILLMENT; SMALL BATCHES
+ UNLIMITED COLOR SELECTION; NO SCREEN CHARGE
+ MINIMAL SET UP
+ EXTENSIVE COLOR OPTIONS
+ ABILITY TO HOLD PARTICULAR DETAIL FROM BEGINNING TO END OF RUN
+ UNLIMITED NUMBER OF PRINT COLORS (WITH SOME EXCEPTIONS)
+ COST EFFECTIVE FOR LARGE BATCHES
+ SCREEN CHARGE PER COLOR
+ LENGTHY SET UP PROCESS
+ CAN ONLY PRINT SIMPLIFIED IMAGES
+ MINIMUM 24+ DEPENDING ON THE TYPE OF SCREEN PRINTING REQUIRED
+  7-10 BUSINESS DAYS TURN AROUND
Custom Tee Shirt, Sweatshirt & Hoodies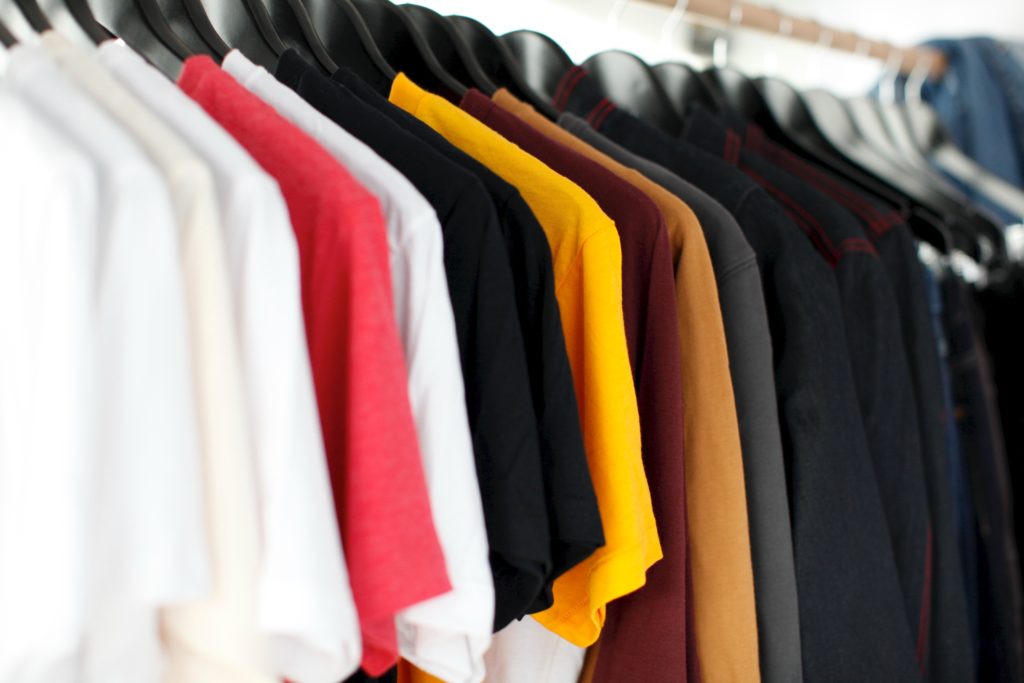 Printing with a direct to garment printer is an easy process with a fast turnaround time that comes out looking high-quality and long lasting.

Shirts printed via DTG are great for parties and other events that do not meet the higher minimums for our screen printing services.

Here are a few good examples for DTG: 

+ Bachelor or bachelorette parties with different text and images on each tee

+ Tees for events with different designs or text on each shirt

+ Practical jokes or gag gifts for your family or friends

+ Last minute shirts for sport games or events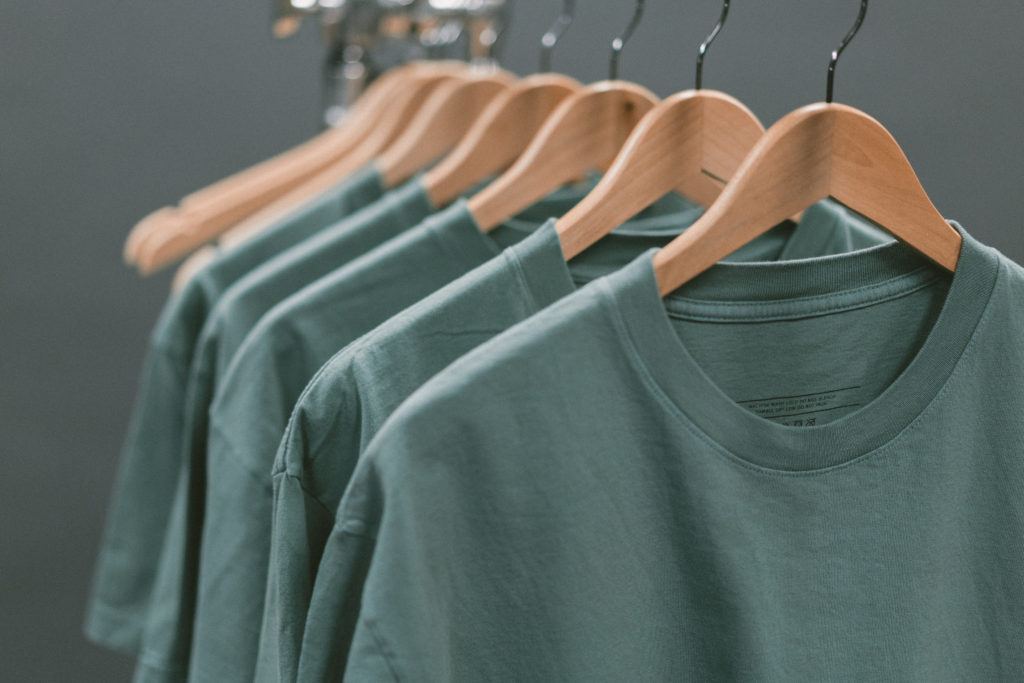 We are able to print custom sweatshirts and hoodies with our CMYK-ONLY direct to garment printer.

Due to the nature of the pretreatment process, we currently do not offer CMYK+WHITE DTG printing on any fleece garments.

Top Banana USA has sleeve pallets and other specialty equipment for printing on sleeves, pockets and other locations of the garments.

Direct to garment can be used to print on things such as totes, canvas aprons, tea towels, and koozies!
3-5 business day
turnaround
No minimum order quantity
Request a Direct to Garment Printing Quote
Philadelphia's Custom Garment Printing
Please use our custom design online option located at the top of this page, the program is user friendly.
 If you have inquiries about large quantity direct to garment orders or if you are interested in exploring
other printing services, please contact us via our email listed below. 
Please provide your order quantity, design and design specifications in your email so that we can help better assist you.